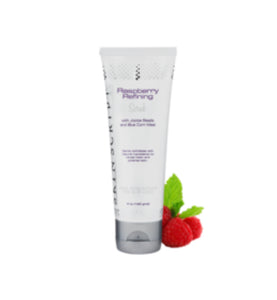 The raspberry scrub polishes and energies the skin with ingredients that will brighten skin. Jojoba beads and blue corn meal gently exfoliate the skin, promoting clear healthy skin.  Can be used on the body as well. 
Benefits
Polishes and refines the skin.
Anti-inflammatory.
Brightens skin discolorations.
Tips for Use
Use 2-3 times per week in the evening after cleansing.
Gently massage on the skin for 2-3 minutes
Appy a serum or moisturizer using this product. 
Skin Types
All skin types.
Acne prone and aging skin
*This product is safe for pregnant, lactating, sensitive skin and teenagers