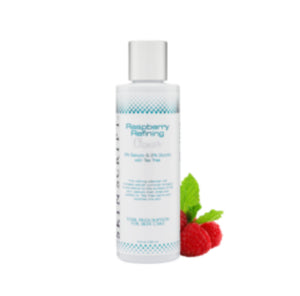 This raspberry based foamy cleanser rebalances and improves skin texture. This cleanser contains 2% salicylic and 2% glycolic acid which increases cell turnover bringing oil and debris to the surface of the skin and cleaning out the pores. This cleanser makes a good back and body wash. 
Benefits
Provides surface renewal and resurfacing.
Clarifies and exfoliates.
Reduces oil and debris.
Lessen future breakouts.
Improves skin function.
Tips for use
Use daily morning and night to treat breakouts and skin impurities.
Excellent cleanser to maintain healthy clear skin.
Skin Types