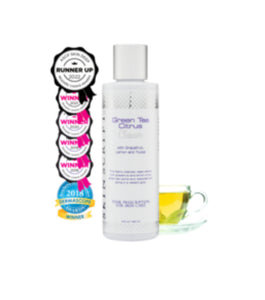 A gentle, foamy cleanser that removes excess oil, while the green tea calms the skin. Can also be used as a makeup remover. Lemon deep cleans and yucca sooths the skin.  
Benefits
Clarifies and cleans.
Supports skin immune functions.
Provides anti-inflammatory benefits. 
Improves clarity and tone
Tips for Use
This is a great primary cleanser.
Skin Types
Normal/Combination skin.
Rosacea and sensitive skin
Mild teen acne
Men