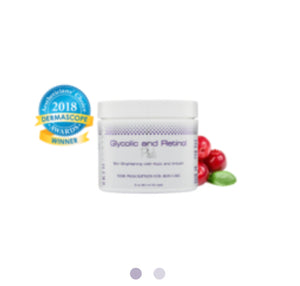 Glycolic/Retinol Pads are designed to gently provide brightening, clarifying, and restoring benefits to all skin types.
Benefits
Brightens the appearance of pigmentation spots.
Lessens future breakouts.
Assists in anti-wrinkle actions.
Tips for use
For hyperpigmentation (dark spots), use daily morning and evening only to pigmentated areas.  Reduce usage once dark spots begin to lighten. 
Can be used to lighten underarm and bikini areas.
Skin Type
All skin types.
Hyperpigmentation (dark spots)
Oily and acne prone skin.